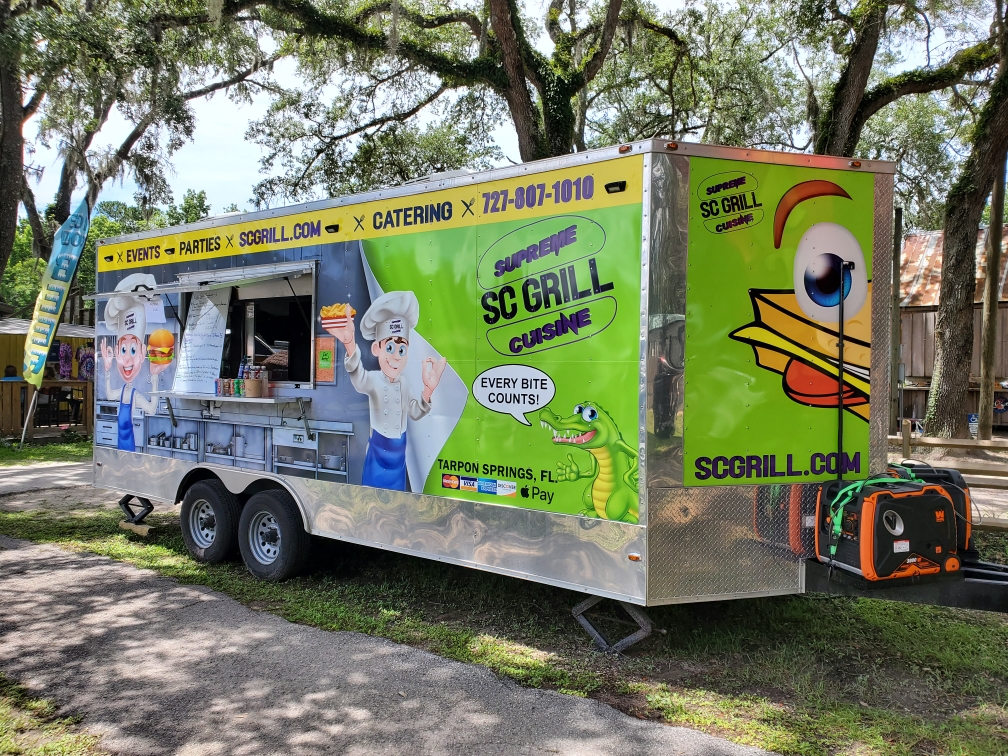 SC Grill provides Quality and Affordable Catering And Mobile Catering for all types of Occasions Events, Parties and Luncheons. Let SC Grill provide the delicious meal for you and your guest. You can choose from our menu of amazing foods or have a menu tailored specially for you So Choose SC Grill Catering and Mobile Catering.
WE Provide Mobile Catering And Catering in the Following Areas and Zip Codes Hernando County, Pasco County, Pinellas County And Towns: Tarpon Springs, Palm Harbor, Port Richey, New Port Richey, Dade City, San Antonio, Holiday, Wesley Chapel, Zephyrhills, Crystal Springs, Seven Springs, Land o Lakes, Trinity, Hudson, Spring Hill, Brooksville, Bayport, Hernando Beach, Timber Pines, High Point, Wiscon, MasarykTown, Spring Lake, Ridge Manor and Weeki Wachee. 34652, 34653,34654, 34604, 34609, 34667, 34613 34660,34681,34682,38683,34684, 34688,34689, 34655,34606, 34607, 34637,34638,34639 33558.
With The Outbreak of the Current Covid 19 " Corona Virus" SC Grill Also Provides a No Contact Food Vending Service. Have Your HOA, Community Or Employer Invite SC Grill To Your Neighborhood Or Job For Our No Contact Food Service. ****
No Contact Food Service.
Order from Our Delicious Online Menu and Pay
State a Time You Want Your Meal to be Ready By.
Simply Walk or Run Down to us in your Community or Job Location and Grab your Fresh Hot Meal That was Made To Order in A Sealed Bag with Zero Contact.
Consider us for any type of party.
Birthday Party
Graduation Party
Retirement Party
Going Away Party
Special Occasions
Wedding
Bridal Party
Baby Shower
Divorce Celebration
Corporate Events
Employee Appreciation
Store Opening
Customer Appreciation