SC GRILL IS CLOSED FOR BUSINESS!
Thank You in Your Interest With. SC Grill Catering and Food Truck Contact. For Sc Grill Catering & Food Truck please include details. Your Business and Input is extremely important us So please Contact us By Phone: 727-807-1010 Or Email@ScGrill.com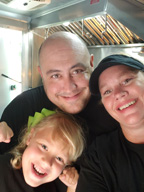 Sc Grill is also on FaceBook and Instagram so feel free to send us any Question or comments on there. Please Feel Free to Follow us as Well we Love Followers and Likes. Finally, We really love Reviews on Google and Yelp. Please Let Us Know what you think of our food and Service. SC Grill wants to make all of our customers a Fan So please let us know what we can do better.
Mailing Address : 6252 Commercial Way #110 Spring Hill, Florida 34613