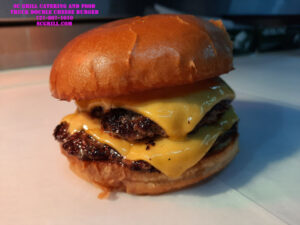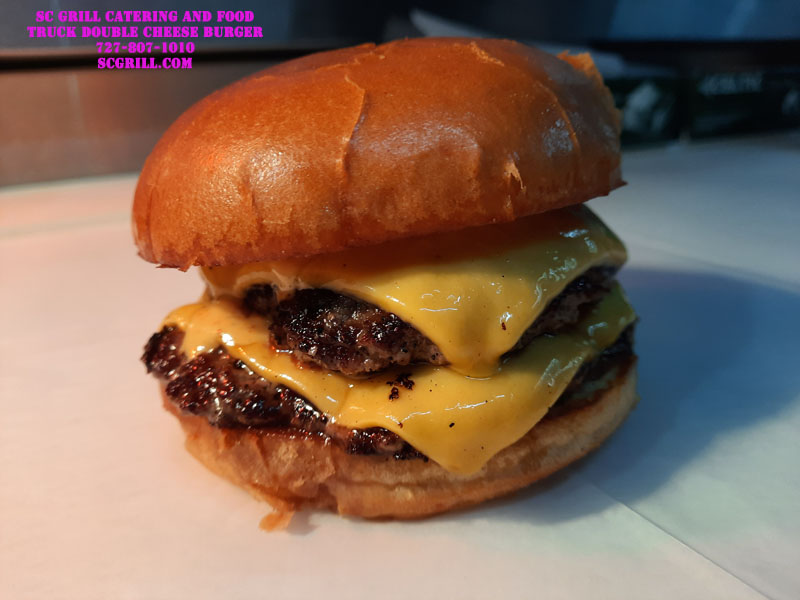 SC Grill Catering Has The Best Food Truck Burgers in Spring Hill, Hudson and Trinity FL. We Separate ourselves from all other Burger Food Trucks. Our Food is Fresh and not made from Frozen Patties. We Grill and Cook everything on Demand So Every Bite is Awesome. We have 5 Stars from Google and Yelp So Follow us to see our Amazing Reviews. SC Grill Caters to Foodies and everyone who wants Better. We take every step seriously because we want every Bite To Count.
SC Grill Catering Makes The Best Gourmet Burgers in the greater Tampa area. We Cater in Tarpon Springs, Trinity, Port Richey, Hudson and Spring Hill FL So we are all over Hernando, Pasco and Pinellas Counties. SC Grill Provides, Catering, Food Vending, Office Lunch, Company Picnics and Brewery Service.
We Start all of our Burgers from Fresh ground Black Angus Chuck. Next, We loosely form our Patties for maximum Surface Contact to the Grill. Finally, We sear our burgers at the perfect Temperature so we get that amazing crust that has all the delicious flavor locked in with all the juice. The burger is Then Served on a Warm Grilled Spongy Gold Brioche Roll.
SC Grill Also offers a custom Menu for Parties and Private Events. We Have Amazing Crispy Chicken Sandwiches, Gourmet Philly Cheese Steak Egg Rolls and Melt in you Mouth Calamari Strips with our House made Chipotle Aioli. SC Grill is makes upon Request, Fish and Crispy Shrimp Tacos.
SC Grill is Available To Serve 7 Days a week. Call Us at 727-807-1010 or Email us or complete our online Catering Form Request. We Do Book far Out so please book as early as possible. There is a reason we  have The Best Food Truck Burgers in Spring Hill, Hudson, Port Richey, Wesley Chapel and Trinity.