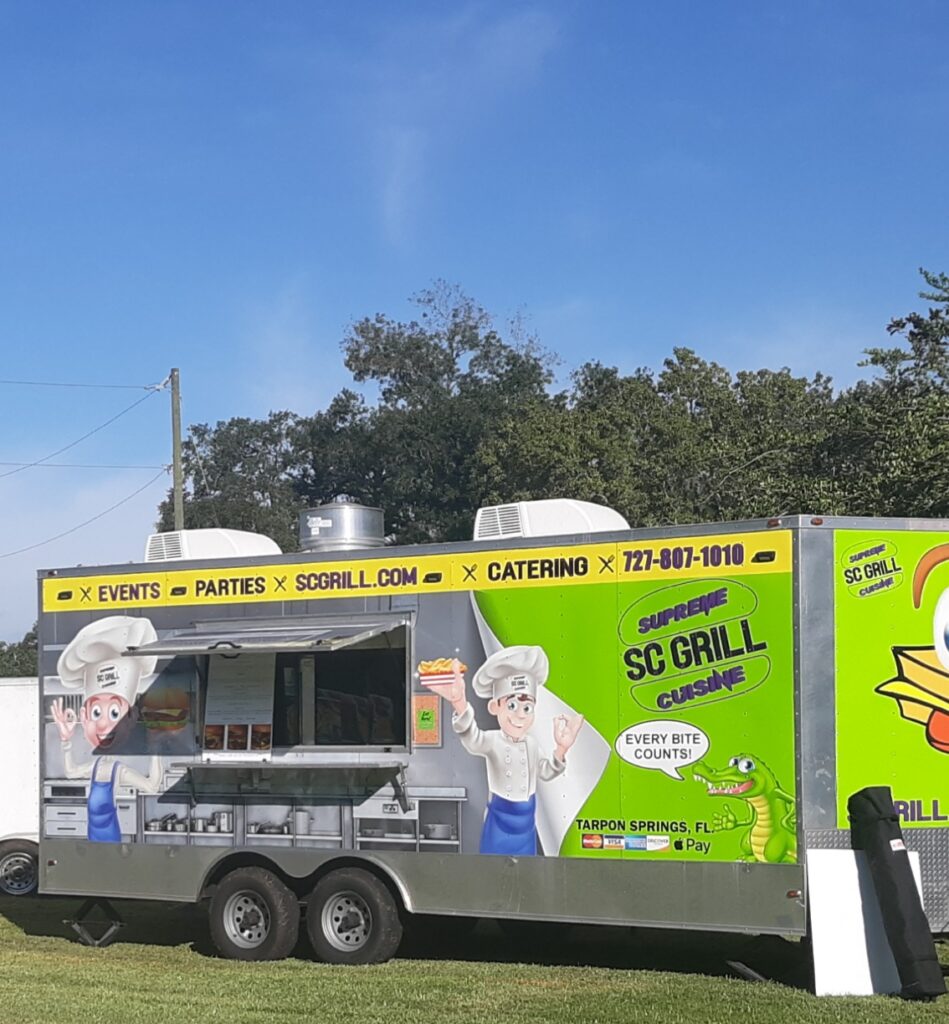 SC Grill is the Best Food Truck Near me in Brooksville and Spring Hill FL. We Provide Food Vending at all Types of Event, Craft Shows, Fairs, Rally, Art Shows and Wineries in and Around Hernando and Pasco Counties. Our FoodTruck is a 20 Foot Concession Trailer Which Accommodates Most Events Solely for Food Service So Only 1 Food Vendor is needed.
We Provide Fresh Quality Meals for Food Vending and Concession Service. SC Grill Makes Burgers and Gourmet Egg Roll only when it has been order so every bite Amazingly Delicious. We are Centrally Located for FoodTruck and Food Vending in Brooksville and Spring Hill So we are local and Friendly.
SC Grill Best Food Truck Near Me and a 5 Star Yelp Food Vendor in Brooksville & Spring Hill and Brooksville. We are liked and followed on Facebook and Instagram So we Love Hearing from our Event & Winery Customers.
Our Food Truck is also available to help with Meal Selection and Customize Our Menu For Your Event. SC Grill's Concession Trailer Has a Full Commercial Kitchen So We Can Change our Meals on Location
Call Us to Book your Event, Show, Winery, Brewery, Rally For the Best Food Truck Near me in Brooksville & Spring Hill FL. Call 727-807-1010 For any Questions for Vending your Public or Private Event So We can get back to you.