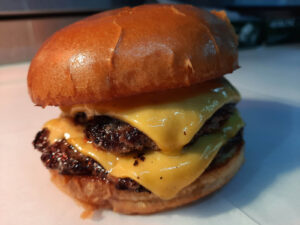 SC Grill Provides Reliable Affordable Catering In Wesley Chapel. We offer all Types of Event, Wedding and Special Occasion Catering in and Around Zephyrhills and Pasco County. Our Mobile Catering Trailer is able to Accommodate any Size Party, Baby Shower, And Wedding So you only Need One Catering Company.
We Provide Fresh Quality Plates for your Special Catering Event. SC Grill Makes every Meal when it has been order so every bite is Amazing. We are Centrally Located for Affordable Catered Food in Wesley Chapel and Zephyrhills So we are local and Friendly.
SC Grill is a 5 Star Yelp and Google Affordable Catering in Wesley Chapel and Zephyrhills Area. We are well liked and followed on Facebook and Instagram So we want to Hear from our Catering Customer. Please Send Us Comments on your Catered Shower or wedding Reception.
Our Catering Team is available to help with Catering Food Selection. We Will Help on Themes for Your Special Hosted Party So You Are not alone. We Do away with Tin Trays and Chaffing Dishes of Italian or Pasta Dishes.
Please Call Us to Book your Event or Party for you Affordable Quality Caterer in Wesley Chapel So We Can Reserve your Spot. Call 727-807-1010 or Email any Questions for Catering your Shindig, Bash, Bridal, Baby Shower or Special Occasion.