SC Grill Provides the Best Catering in Brooksville, FL. We are an Affordable High Quality Cater in Spring Hill, Weeki Wachee and Brooksville Area. SC Grill Caters Private and Corporate Parties, Events, Weddings and Luncheon.
Next, We have a Fresh Made To order Menu so All Guests are happy. Our Menu Has Amazing Handhelds Like Mouth Watering Specialty Burgers and Crispy Chicken Spicy Sriracha. We also have our fan favorite Gourmet Egg Rolls The Phat Philly, Cluckin Philly and our Sweet and Spicy Shrimp.
SC Grill's Food Truck is a 20 Foot Mobile Commercial Kitchen so We Can serve all Sizes of Catering Jobs in Brooksville FL. The Best Catering starts with Fresh High Quality Ingredients so The First Bite is as Good As the last. Our Goal is To be The best Meal in Brooksville, FL.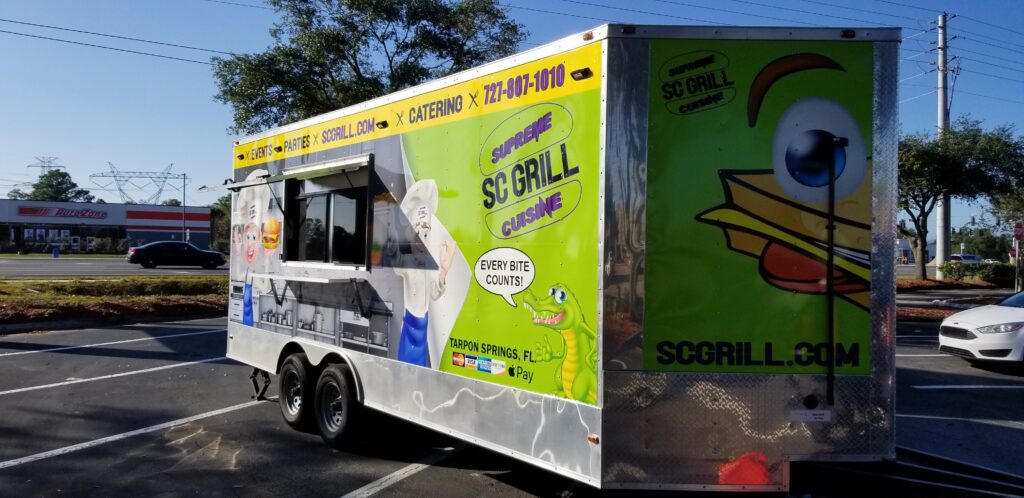 Finally, We have many rave reviews on FaceBook, Instagram and Google. If You need help setting up your Catering In Brooksville please Contact us as we have tons of experience with choosing Party Themes and Food Menus for Catering.
Please Call us To Book your Best Catering in Brooksville, FL at 727-807-1010 or Email@scgrill.com . Sc Grill is Located in Spring Hill Right Next to Brooksville FL.