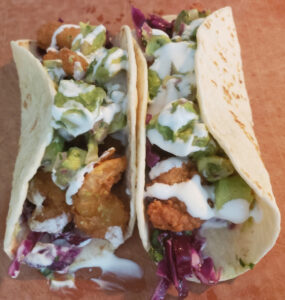 We Offer Catering Near Me in Spring Hill, FL. SC Grill is local Cater Located in Spring Hill Just Next to Brooksville, FL. Our Mobile Food Truck Has a Full Commercial Kitchen So All Meals, Appetizers and Deserts are fresh and Made to Order.
SC Grill is on Facebook, Instagram, Yelp and Google Reviews So please read and see our 5 star catering reviews.
We Believe in Quality, Fresh Ingredients and we don't believe in Catering trays of food at are hours old. Our goal is to go from Grill to Plate To Your Mouth. Our Catering Meals are second to None and When Looking for Catering Near Me We are the only ones I Spring Hill you will want to Hire.
SC Grill Provides Catering for Wedding, Receptions, Graduations, Birthday and All Types of Private Events and Parties. We are also the Best Choice For Corporate Catering Such as Employee & Customer Appreciation Parties, Company Luncheons and Company Holiday Parties.
Please Contact Us for any Questions or Catering Themes or Ideas and for Catering Food Selection. Call 727-807-1010 or Email@scgrill.com
When Booking Your Catering Near Me In Spring Hill Please Book out as far as Possible as we tend to fill up quickly.