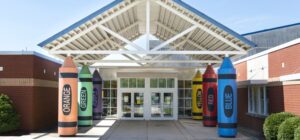 SC Grill Catering Provides Quality Affordable Elementary School Catering For Hernando And Pasco County Schools . We offer all Types of Event, School Lunches, Graduation & Achievement Parties Around Hernando & Pasco Counties. Our Charter School Catering Food Truck is able to Accommodate any Size School for Food Service.
SC Grill Makes Fresh Delicious Meals for your Charter Elementary School. SC Grill Makes every Burger and Fries only when it has been order so every bite Amazingly Delicious. We are Located for Catering in Spring Hill & Hudson FL So we are Close to Most Schools.
Find Us With Yelp and Google For Elementary School Catering in Spring Hill and Hernando County Schools. We are also followed on Facebook and Instagram So Book Your Charter or Public School With Confidence.
SC Grill Catering helps with Catering Food Selection and Themes for Your Teachers, Students, Faculty and Administrators. We Make Catering Your School Clean and Safe. We make everything for your Student Appreciation Party or Sporting Event.
Please Call Us to Book your Elementary School Catering in Hernando County. Call 727-807-1010 or Email US any Questions for Instruction to Setup and Plan with Your High School, Middle School Teacher and Administrators. Our Catered Services Supplies all The Food And Drinks For Your Lunch or Sporting Event So We Do All The Work.