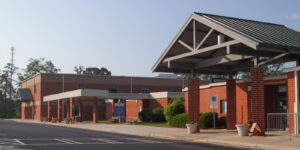 SC Grill Offer Safe Quality High School Catering In Spring Hill FL, Brooksville and Hudson FL. We Provide Delicious Meals for Sporting Events, Lunches and Award Parties for Hernando and Pasco County Schools. SC Grills Catering Food Truck is able to Accommodate any Size School So We Can Handle Preschool, Elementary, Middle and Grade school.
SC Grill Catering Provides Fresh Quality Meals for your educational Institution. Our Caters Makes every dish when it has been order so every Bite is Awesome and Delicious. SC Grill is Located Close to Hernando and Paco County School District So we are local and Friendly.
SC Grill Catering is a 5 Star Rated Company For High School Caterer in Spring Hill and Brooksville Area. We are well liked on Facebook So Teachers and Administrators Hire Us with Confidence. Please Post On Our Instagram So we can Contact you immediately.
Our Team Caters to help with Catering Food Selection and Themes for Your School, Sport, or Game. We Service Basketball games, Football, Soccer and Wrestling Events too. We make everything for your Teachers, Student and Staff Fresh and on location.

Please Call Us to Book your High School Caterer in Spring Hill FL. Call 727-807-1010 or Email any Questions for Food Service to your Pasco or Hernando County School District. We Look Forward to Seeing You At Your Next Gulf Coast School Lunch.