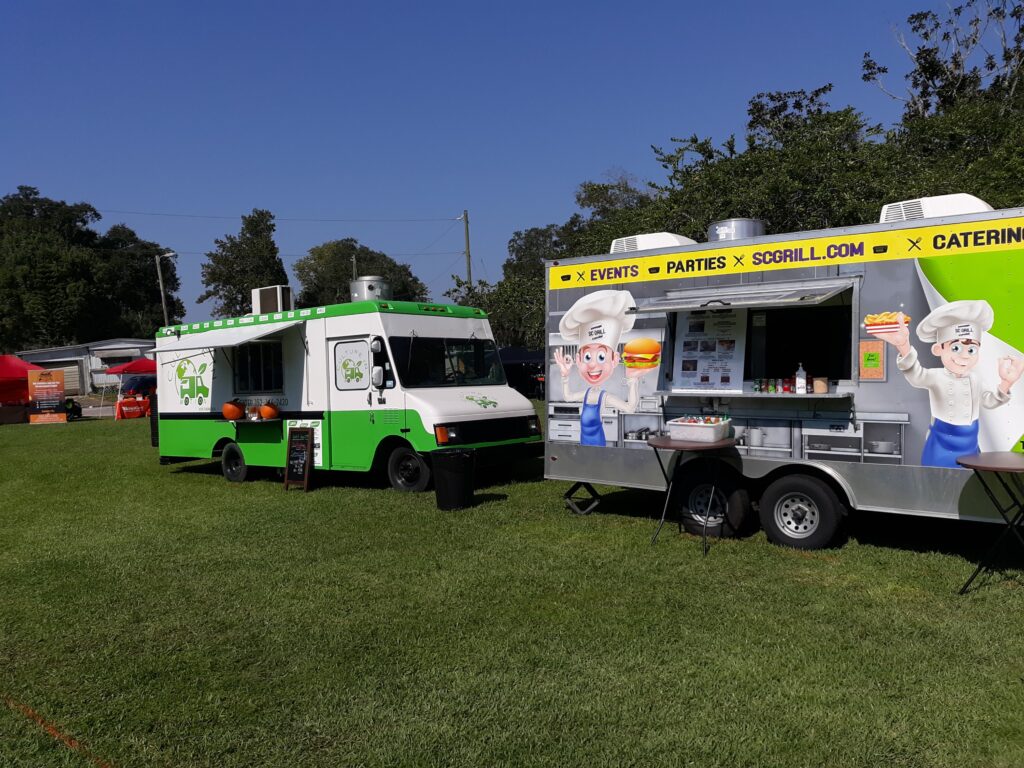 SC Grill's Mobile Vending Service is Great For Festival, Corporate Luncheons and Private Parties. We Offers a Delicious Elevated Menu for our Mobile Vendor Service. You Can Choose from our Menu or Customize one. We Make Amazing Gourmet Egg Rolls Like the Phili Cheese Steak. Mouth Watering Pulled Pork Burgers So our Fans are happy . We Also have now introduced our Authentic Baja Shrimp Tacos Topped with Our own Fresh Avocado Salsa.
Looking to Host a Festival, Contact SC Grills Mobile Vending Unit. We have a very Large Web Presence and Our Mobile Food Trailer Wrap Can't be missed or forgotten. SC Grill Has made instant fans everywhere we go. You Can Call Or Email SC Grill For your Festival or Event. We Can also Modify Our Food Menu So we can Compliment your Theme. SC Grill Has All Kinds Of Amazing Unique Dishes From Seafood to Burgers to Gourmet Egg Rolls.
Private Parties are Just unappetizing with out SC Grill's Mobile Vending Trailer. Don't treat Yourself and Guests to the same old lame Tin Tray catering. Get them SC Grill's Mobile Vending Kitchen on the Scene. Your Guests will be not only impressed and wowed by our 20 Foot Portable Yum Maker. Their Taste Buds Will Tingle From our Hot Fresh Delicious Made To Order Unique Cuisine. You will definitely being setting the bar So you can have an unforgettable party. That your Friends And Family will be talking about for a long time or at least until the Next SC Grill's Mobile Vending Extravaganza. SC Grill Also Offers an Online Menu for Your Guests to Order from their seat.
When Booking SC Grill's Mobile Service Please be sure to include the Date, Number of Dining Guests and any special Changes to our Menu or any Dietary Restrictions. Please see our Booking Contact Page.