Since The Covid 19 "Corona Virus" Outbreak Most people took to the side of Caution and are staying Home. Also, Most Restaurants Have Closed or Switched to Curbside Service. That being the Case, Cooking at Home might be better or at least Warmer. SC Grill has Started Our Neighborhood Food Service to Change all that. Have your Hoa or Community Invite us in One or Two Days a Week to Serve Hot Fresh Meals That are Made to Order.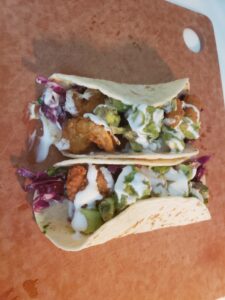 Once We are There you Simply Order from our Delicious Online Menu and Pay. Then Walk or "Drive" down the street to Our Truck and Grab you Fresh Hot Food that is in a Sealed bag " NO CONTACT". The Best Part You and Your Family will be Enjoying a Hot Mouth Watering Meal just Minutes Later.
This Service Gives Your Community All of the Control. You can have us there for just Lunch Or Dinner or Both. The stay at home order and Social Distancing has Really Changed Our Lives Dramatically. SCGrills No Contact Neighborhood Service has Reintroduced a bit of Normalcy While Keeping everyone at a Safe Distance. So Again ask Your Hoa or Community Leaders to Contact Sc Grill by phone or through our Website SCGRILL.COM and Ask For SC Grill To be in the Neighborhood.
We Look forward to seeing you out there "at least 6 feet away" and serving you our Amazing food. Until Then Stay Safe and Don't Forget to Wash Your Hands.