SC Grill Provides Quality Wedding Catering in Spring Hill FL. We are Perfect Choice for a Beach Wedding or Backyard Wedding and Affordable Wedding. SC Grill's Mobile Catering Trailer is able to go right to your wedding location so Everyone Meals is Fresh and Delicious.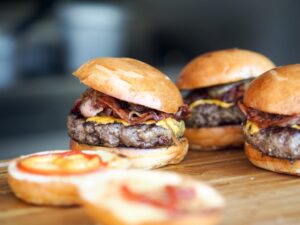 We are well reviewed and 5 star Yelp, FaceBook and Instagram So We are a Preferred Wedding Cater. SC Grill has an Amazing Customizable Wedding Catering Menu So All Guests Needs are met.
We only use High Quality Ingredients when we Prepare our meals. Next, All of our Meals are made at Your Wedding and Reception location. Finally, Our Plates aren't Made until You Order So Every Bite From the first to the Last Is Mouthwatering Delicious.
SC Grill is able to help you with ever Step of your Wedding Catering. We will help you choose the perfect food for your wedding reception so you don't have to do it on you own. Finally, We can help you create a theme for your wedding to make things fun and memorable. We are a Local Catering in Spring Hill
Please Contact us today To Book your Wedding and Reception Catering in Spring Hill. Call 727-807-1010 or Email@SCGrill.com.