SC Grill Provides Affordable Corporate Catering in Brooksville. We offer Employee Appreciation, Customer Appreciation and Company Luncheons So you only need to book one Catering Company. We have a Mobile Food Catering Trailer that Makes Fresh Meals to order So every one gets a Fresh Dish.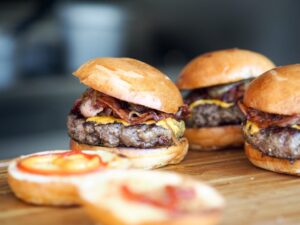 We have many 5 Star Yelp Catering Reviews on FaceBook, Instagram and Google Reviews so Book with Confidence. SC Grill Affordable Corporate Catering is Locally Located in Spring Hill and We Provide Catering In Brooksville Too.
We offer Low Priced Catering Appetizers, Finger Foods and complete meals for Corporate and Large And Small Companies. Our Ingredients are always fresh and High Quality so Each Bite is Delicious.
We make all of our Meals Fresh and Always Maid To Order. Our Amazing Catering Food Choices are Customizable So Everyone's Dietary needs are met. Our Services Include Meal and Lunch Services for Employee's, Customers and Management.
Please Contact us today for Quality Corporate Catering Brooksville. We will help you with Catering meals choices and Corporate Catering Themes For your Employee Lunches and Holiday Parties. Call us at 727-807-1010 or Email us at email@scgrill.com. Let SC Grill do the Cooking so you don't have to!