If You Are searching for The Best Catering in Tarpon Springs you found it. SC Grill's Mobile Catering unit doesn't just bring the food to you we bring the Kitchen too. Say goodbye to Trays of Meatballs, Baked Ziti and Hello to fresh made to order Food. SC Grill Provides the Best Catering In Tarpon Springs by giving you and your Guests exactly what they want when they want it.
SC Grill Cooks everything on Location when it is ordered So Your party goers always get a hot fresh meal. We Have a Delicious Menu to choose from. We have our famous Gourmet Phili Cheese Steak SC Rolls to Mouth Watering Custom Burgers. Don't Forget our Truffle Tots Made with Real White Truffle Oil and Parmesan Cheese yummy.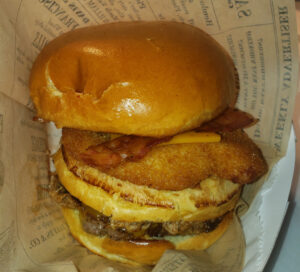 SC Grill also provides Online Ordering so your Guest don't have to stand in any Line. Simply go to SCGrill.com and place your order and the time you want it to be ready. Ordering a head is a great way to spend time with guests while your hot fresh made to order meal is being cooked.
While Tarpon Springs has so many events and Restaurants especially at the sponge dock, why not just Cater your own. The Best Catering in Tarpon Springs Starts with Us. Call Or Email SC Grill Today to Book us for your next Catering Event in or near Tarpon Springs.