SC Grill Is The Best Mobile Catering In Natures Coast (Pasco, Hernando and Citrus County). Mobile Catering is the New Popular way to serve Delicious Food to your guests. Today, Your Guest get to choose from an Amazing Menu, while having it made fresh on the spot. That's right every meal is made to order, so say goodbye to 8 hour old tin trays of stale food.
The Best Mobile Catering starts with the ability to pick you meal from your phone. No more Waiting in a Line to order just show up at our Foodie meal at the time you requested. There you will find a hot fresh meal of your choosing waiting for you.
Mobile Catering Is Perfect for Large Corporate and Customer Appreciation to Birthday or Graduation Parties. Imagine all your guest eating a Big Juicy Pulled Pork Topped Burger. or hearing the yumm from Our Gourmet Phili Cheese Steak SC Rolls at your Retirement Party.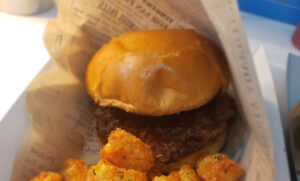 So If you Want the Best Mobile Catering In Natures Coast Call Us. We Cater to You and Your Guest so Every Party is One to Remember. SC Grill services Pinellas, Pasco, Hernando and Citrus Counties. So If you Live from Clear Water Beach to Crystal River you can Enjoy SC Grill.