Your Employees are Working Hard and they Show Up Despite the Current Pandemic Situation. It's time to show them how grateful you are as an Employer. Sc Grill Provides Employee Appreciation Catering that will make your Employees know you care. We have a full Delicious Menu that will make everyone happy and Make Their taste buds sing and dance.
Employee Appreciation Catering that is Affordable. Sc Grill can work with all types of Budgets as low as 8 Dollars a person. Sc Grill can Create a menu for all needs as well.
We also have a contactless service. Your Employee can choose their meal online and we can notify them as soon as its ready. This Prevents people standing in an order line and coming in contact with each other, so this creates a safe space for social distancing.
We can Cater Large and small Parties from. 40 to 200 people. The Best part is with Our Mobile food Kitchen The more people the cheaper it gets per person.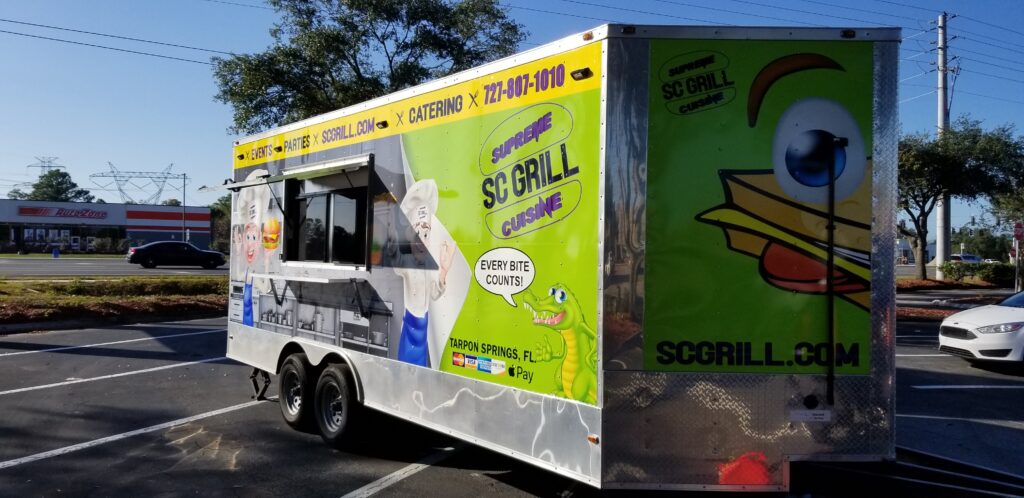 Sc Grill Provides Catering in all Of Pasco And Hernando Counties from New Port Richey to Brooksville and Hudson to Weeki Wachee. Contact us by phone or email today to book your Employee Appreciation Party.