SC Grill provides Delicious Food Vending for all types of Events, Fairs and Public Activities. The next big event coming this Year is the Spooky October 31st. Sc Grill is Pasco and Hernando Counties Premier Halloween Events Food Vendor. For instance, Our 20 foot mobile kitchen serves up hundreds of Delicious Burgers and Gourmet Egg Rolls for everyone to enjoy.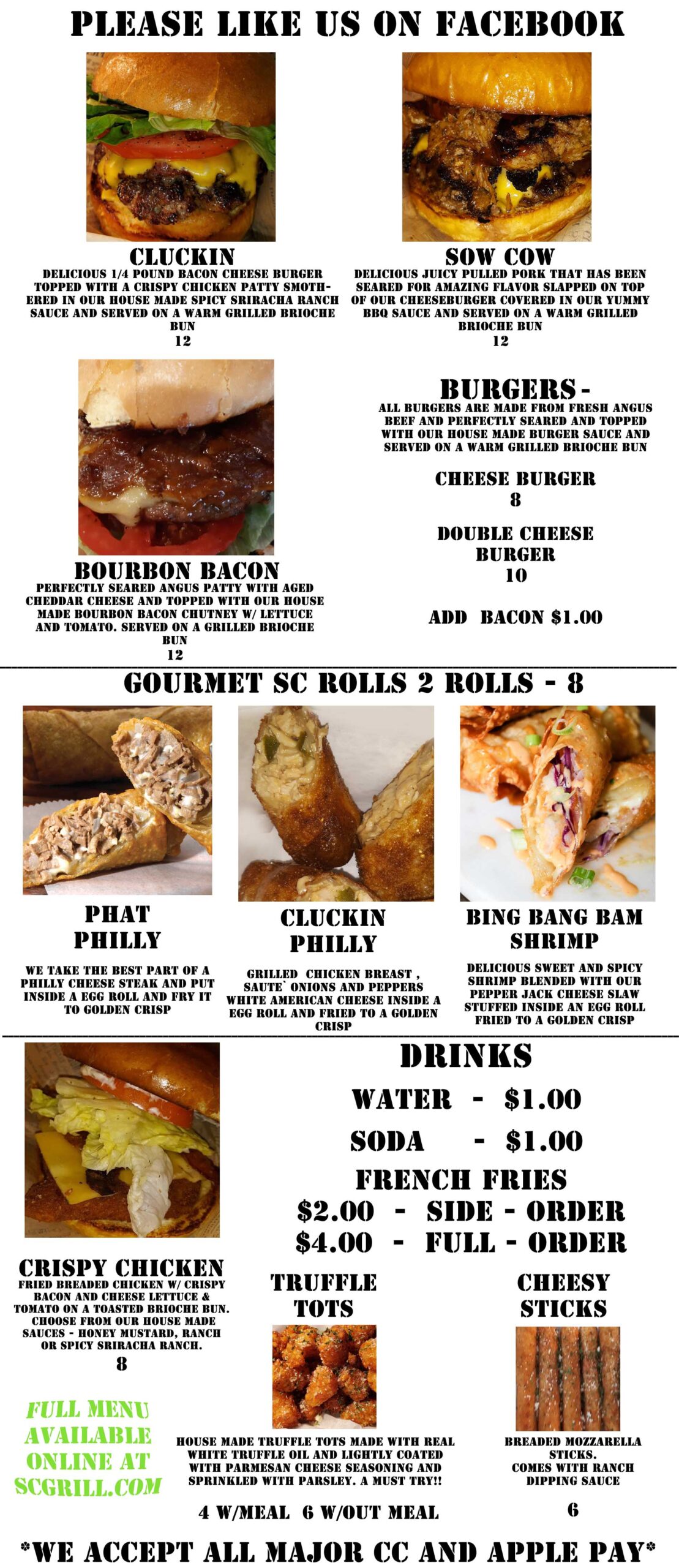 Sc Grill's Menu caters to Virtually anyone. Plus, we can tweak any item so everyone with dietary restrictions can enjoy.
SC Grill sets the bar for taste as a result of using fresh and high quality Ingredients. All of our Burgers are Made with 100 Percent Angus Chuck.
Foodies, Foodies And Foodies Where are you? Hire SC Grill for your Halloween Events Food Vendor and have access to our amazing Creations.
Finally, we offer 3 Gourmet burgers, Bourbon Bacon, Cluckin, and the Sow Cow. Every Component of our Burgers are all In House made and design to make your taste buds dance. Next we have the Phat Philly, Cluckin Philly and the Bing Bang Bam Shrimp Gourmet Egg Rolls. Each Egg Roll is carefully made with the perfect amount of each ingredient to create a perfect harmonious flavor.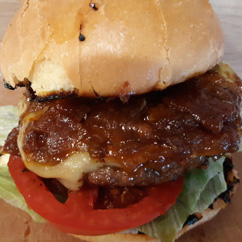 Again, SC Grill is the Best Choice for Holiday Catering. Finally, We Cater to All Crowds and Parties So you can Enjoy the Company of Your Guest. Make the Next Holiday Party Fun and Delicious