SC Grill is a Premier Quality Hudson Caterer Located in Spring Hill Just next to Hudson FL. We Provide all Types of Catering Services in Hudson Like Wedding, Receptions and Private and Corporate Events. Our Food Truck Caters on Location So we Can Handle al Sizes of Parties and Get together events. We Cater in Hudson Beach, Sunwest Park and all Backyard Functions So We Accommodate any Outdoor and Indoor Occasion.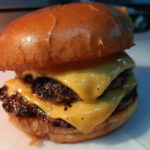 SC Grill is a Yelp and Google Review Quality Hudson Beach Caterer. We are also Liked and have a strong following On Facebook and Instagram. SC Grill wants to Hear you Catering Checklist and Food Service Questions and Comments. We also want to Hear Your Top Food Choices for Catering.
We Have a Mobile Catering trailer So We come to you and Cook. Our food is Fresh so We Don't have 5 hour old food trays and Chaffing Dishes. We use only high Quality Ingredients in Our Meals So Every Bite is Delicious. All of our Catering Meals are made fresh and to order So all of your guest will have a mouth watering amazing culinary catering experience.
Please contact us to Book us as Your Quality Hudson Beach Caterer. We are also to hear to Help with Cater Menu Selection. Call 727-807-1010 or Email us any of your Catering To Dos?