SC Grill is the Best Catering in Pasco and Hernando County. We have a 20 foot mobile Kitchen That Provides on site cooking. SC Grill offers a Modern Twist To Catering. First, You get to order off a set menu that is Customizable. Next, Everything Is Made to order from the freshest Ingredients. You and Your Large Party of Guest's meals are Made at the time of Order, So Freshness is Guaranteed.
To Begin Our Large Foodie Truck "Trailer" shows up in Style. People will be impressed and wowed by the size and graphics especially Children. SC Grill Concession Trailer is a full Commercial Kitchen. Next, Our Mobile Foodie Trailer can make your Full Catering Menu onsite. Guests are able to simply walk up, or They can order their food from a cell phone. Finally, Attendees Pick up their hot fresh yummy food because it was made just minutes ago.
Choose SC Grill for your next Party, Because we Provide The Best Catering In Pasco and Hernando. Please check out our Foodie Menu Online. We offer Burgers, Pulled Pork, Gourmet Egg Rolls, Fish and Shrimp Tacos, Chicken Tenders and Sandwiches. We also offer Specialty Items like yummy Salads from chicken, shrimp and beets.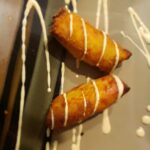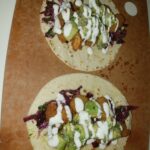 Sc Grill Proudly Located In Spring Hill, on the Hudson Border. Right Off Highway #19 so Call us or Email Us Today,